Actions speak louder than words. We analysed Dáil voting records to find out which election candidates and political parties have been a positive voice for climate action in the Dail. See the party scores below and then scroll down to explore your candidates' track records. Some results may surprise you!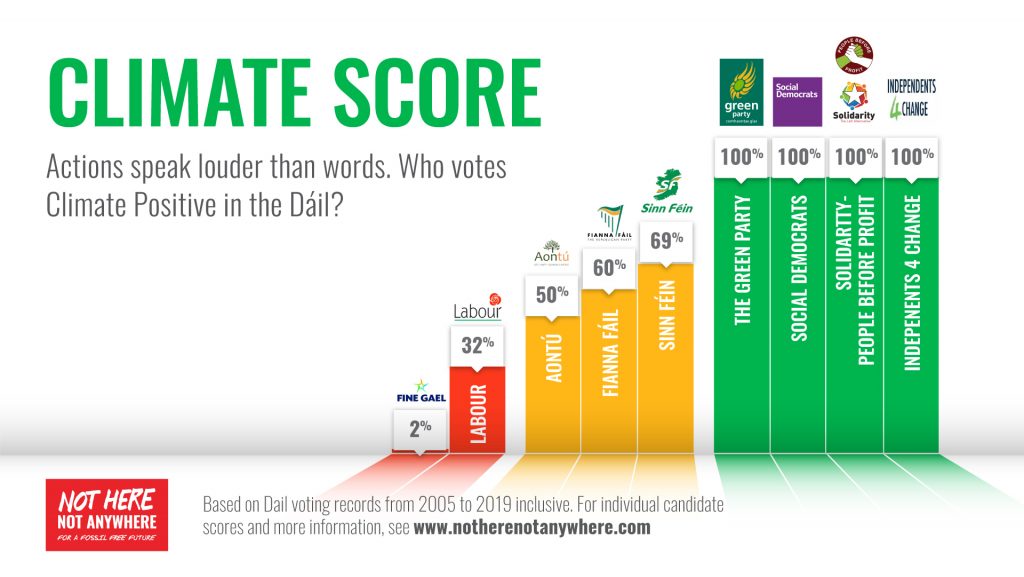 What is the Climate Score?
The Climate Score collates voting records on climate-related Bills of election candidates who have served as TDs between 2005 and 2019 and voted at least three times. Six "Climate Bills" were identified, with 21 individual Dáil votes across the Bills. The Climate Score of each election candidate was determined by how many times they attended and voted for climate action on each of the Climate Bills. See here for details on the methodology and limitations of the Climate Score. Not Here Not Anywhere is a non-partisan group and does not endorse any candidate or party.
Candidate Climate Scores
Use the key word search to find a particular candidate, party or constituency.